10 Sep 2015
Location: Hanoi & Ha Long Bay, Vietnam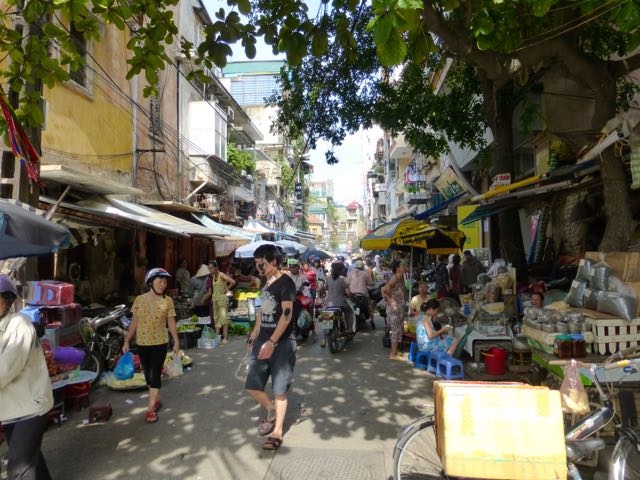 Introduction:
We have found that travel to Southeast Asia can take us far from our comfort zones and yet, that's one of the things that makes it so appealing. When people would ask us where we were going for vacation this year and we replied Vietnam. It was not uncommon for them to ask us why we would want to go there? Well, first of all it's in Southeast Asia, which we love, and second, we'd never been there. When we spoke to people who have traveled to Vietnam, they seemed to either love it or hate it. So, we decided to find out for ourselves and form our own opinion.
Sights Visited:
We made our own self-guided walking tour of the city and visited many of the recommended sights including: The Old Quarter, The French Quarter, Hoan Kiem Lake, Dong Xuan Market, Temple of Literature, Ho Chi Minh Mausoleum and much more. The city is very walkable as long as you can handle the heat and humidity and have the courage to cross the streets where there seems to be a never-ending flow of motorbikes coming at you from all directions. We found lots of shops to explore along the way and some were air-conditioned offering a temporary respite. Bottled water was readily available and inexpensive. Despite drinking lots of it, we still ended up dehydrated at the end of the day. After walking all day long in the heat, we treated ourselves to an hour-long foot massage that was both wonderful and inexpensive.
We wanted to venture outside the city and decided upon a full day excursion to Ha Long Bay. We used Viator to book what we expected to be a group tour and we were looking forward to socializing with some fellow travellers. Much to our surprise, we were the only ones on the tour as it's the slow season and thus, we had a private car with driver and tour guide and then a fully staffed boat that could have held 50 people all to ourselves. The 3.5-hour drive each way was flat and the scenery was a mix of green rice fields, local businesses, factories and mountains. Interestingly, our very conservative driver was pulled over by the police once in each direction. The first time, he talked his way out of a ticket for supposedly changing lanes without using his signal. The second time, they issued him a ticket for speeding, which was unfortunate. The bay itself made a lasting impression as soon as we saw it as the pictures don't do justice to how expansive it is. The distinctive limestone islets extend as far as the eye can see. Our boat tour included a popular stop to visit a large cave, which was an unexpected bonus. We're glad that we had the opportunity to visit Halong Bay but to be honest, having seen similar scenery near Phuket, Thailand, we weren't as awestruck as we thought that we would be and spending 7 hours in a car took some of the fun out of it.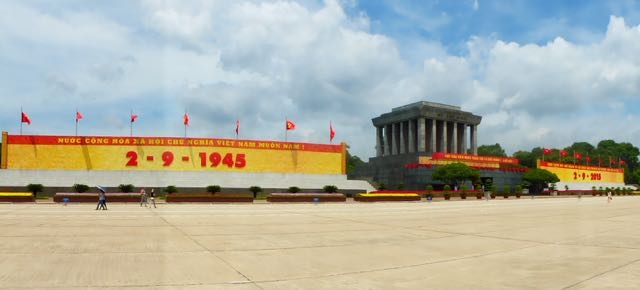 One of the things that we had to forego during our gap year trip was shopping for local specialties, as we had no place to store them. So, we were excited to have the opportunity to shop for some gifts and things for our home. The streets were dotted with boutique shops and the weekend night market offered a variety of goods, which could be readily purchased with Vietnamese Dong or U.S. Dollars, where the exchange rate was 22,500 Dong to the Dollar. It was kind of funny to spend over 1 million Dong on some purchases.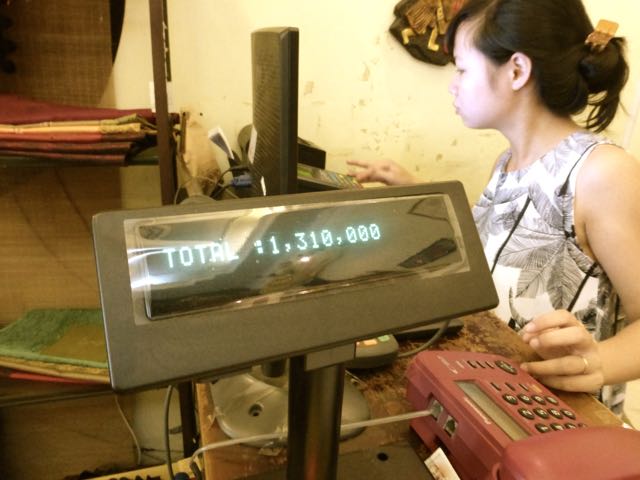 Accommodations:
We spent 4 nights at the La Siesta Hotel right in the heart of the Old Quarter. It was the number one rated hotel on TripAdvisor and reasonably priced. We were very pleased with our accommodations and the service was outstanding. The staff at the front desk and the wait staff were all very attentive and everyone spoke fluent English. Our room rate included breakfast offering a nice buffet along with several cooked to order al la Carte options. We ate dinner at the restaurant one evening and found it to be good as well. Our only disappointments were the bartender's lack of skills when we ordered a couple of cocktails and the morning coffee wasn't worth drinking but we easily worked around these issues. They had a small but decent fitness center and the Wi-Fi was very good. We took advantage of the Spa's attractive prices and were pleased with the services. We highly recommend this hotel.
Food And Drink:
We've been fans of Pho ever since we moved to Colorado as there are Pho restaurants everywhere we go. We ate our share of Pho in Vietnam but we made a point to try other dishes such as Cha Ca La Vong, a tasty fish dish that did not disappoint. Since this was our vacation and not an extended yearlong trip, we tended to eat out at nice restaurants every night but we were more adventurous for lunch and found that we could eat really well on the cheap. As an example, we ate lunch at a local open air street spot where we each had a large bowl of Pho Ga (Chicken Noodle Soup), a large bottle of Hanoi beer and a bottle of water. The total for all of this was just 100,000 Dong or about $4.50, which is somewhat unbelievable.
We like sampling the local beers and, of course, we had to do a taste test the first night that we went out to dinner. We ordered 3 brands: Hanoi, Saigon and 333. And, the winner was Hanoi with 333 coming in 2nd and Saigon a distant 3rd. We also found wine readily available at slightly higher prices than what we're used to but that didn't stop us from indulging. Our only complaint was that the wine was usually too warm for our liking and needed to be chilled for a short while to make it more enjoyable. Incredibly, we stumbled across an excellent wine shop the day before we left and we had fun exploring it.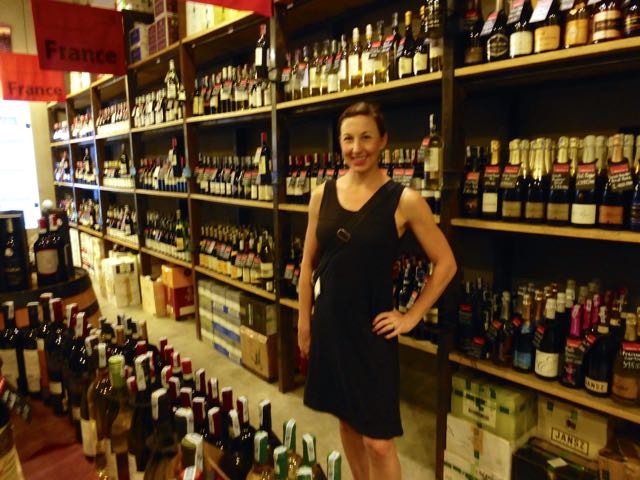 All in all, we enjoyed Vietnamese food but we prefer more spice in our food than what we experienced. Of course, there were always condiments readily available to spice things up, but we prefer the spice to be infused in our foods when they're prepared.
Transportation System:
We used United Mileage Plus points to book a one-way trip from Denver to Hanoi that had 3 legs to it. We had a late Thursday night flight to Seattle where we boarded an EVA air flight to Tapei arriving at 5am on Saturday morning as we crossed the International dateline. We then boarded another Eva air flight to Hanoi. Our overall elapsed travel time was just over 24 hours. However, it didn't seem that long as we napped on the flight to Seattle and then took a sleeping pill on the flight to Tapei, which wasn't full and we each were able to find an empty row of seats to lie down and sleep upon. We arrived in Hanoi at 11am on Saturday morning. We had secured visas before we left and we zoomed through immigration in just 10 minutes. It took another 20 minutes for all of the luggage to come out on the conveyor belt. Unfortunately ours didn't make it. There's a reason why we travelled the world for a year with just carryon backpacks and this reinforced it. Fortunately, our luggage showed up at our hotel late the next day. We pre-arranged transportation with our hotel and were happy to see a driver with our name on a sign waiting for us at the airport.
Once in Hanoi, we mostly relied on our feet to get around. We used a taxi once and it was cheap and clean. Buses were available but there weren't any subways, trams or light rail available.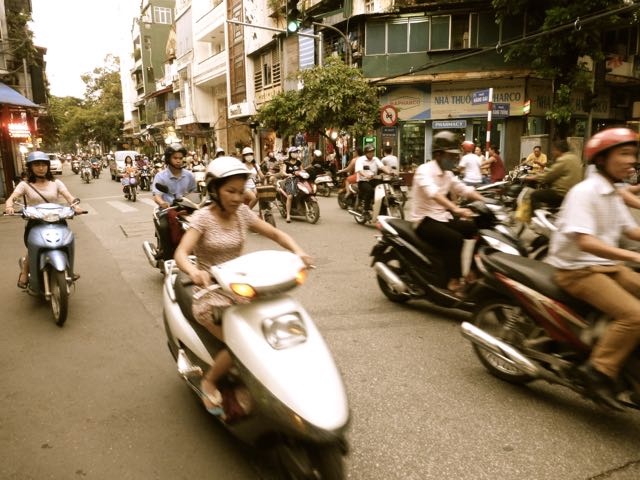 Shout Out:
Long Ngyuen welcomed us at the hotel upon our arrival, helped us retrieve our luggage when it got lost and greeted us by name whenever he saw us. He offered assistance and recommendations without the need for us to ask. He went well above the call of duty and we thank him for his service. He was too modest to let us take a picture of him alone but he can be found standing next to Rich in the picture below.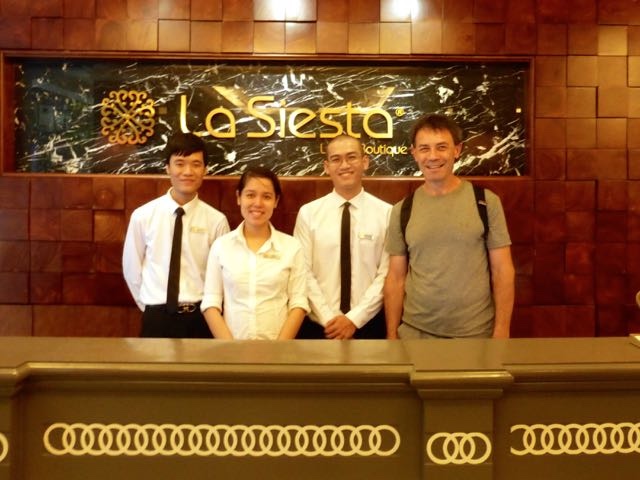 For Your Amusement:
When our luggage got lost, we needed to do some clothes shopping. That was easier said than done as the clothes were sized for an Asian market and most shops lacked a dressing room. So we had to use our judgment and found that even XL sizes turned out to be too small in some cases.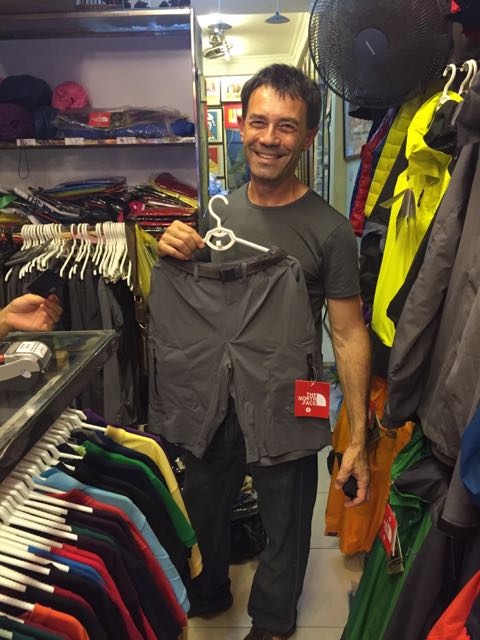 On more than one occasion we found local tourists taking pictures of us. We found this odd, as we haven't really experienced this in other Asian countries. When we caught people doing it, we turned our camera on them and had a good laugh together.
Highlights:
We were impressed by how happy the local people seemed to be. We saw lots of smiling faces and children playing and having fun in the streets at night. In general, we found people to be friendly and helpful, much more so than we'd expected. We enjoyed our visit and we're glad that we came. That said, it's not a place that we think we'll return to. There was nothing wrong with it, we just feel like we got our fill and we can check it off the list of places that we wanted to see.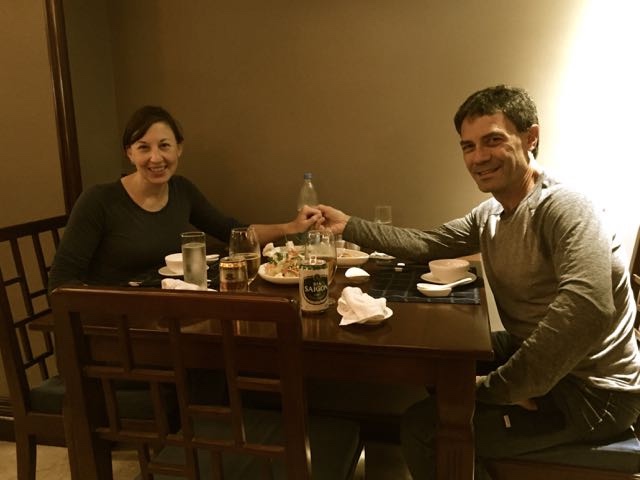 Next Up:
We're so excited to have the opportunity to return to Thailand and explore Bangkok as we only scratched the surface the first time that we were there.
Comments