13 Sep 2015
Location: Bangkok, Thailand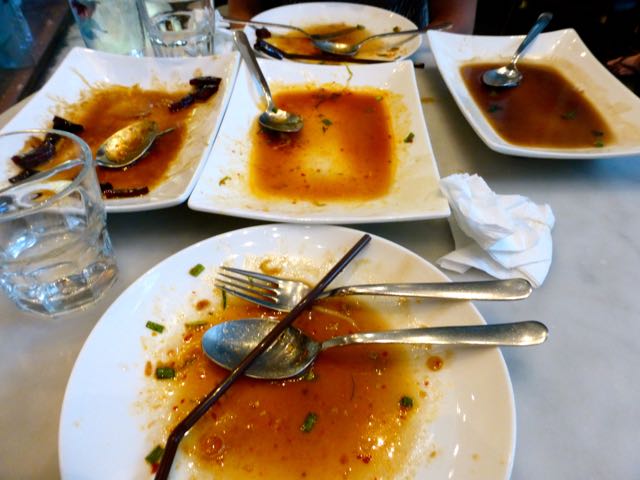 Introduction:
Our first trip to Bangkok was a short one as we were, quite frankly, intimidated by the city based on what we had read about it. However, we liked what we saw and just had to come back for more. Heightened security was apparent following the recent bombing. Our daypacks were checked frequently and that was fine by us. We felt so much more comfortable this time that it actually felt like a homecoming. We developed a passion for Thai food on our first visit and we were delighted to be able to enjoy some authentic Thai cuisine once again.
Sights Visited:
We concentrated on soaking up the city and visiting areas that we missed upon our first visit. We were surprised by how many high-end shopping malls exist in close proximity to each other. We were on a mission to find some things for our home and to buy some gifts. Thus, we explored numerous malls and shops and spent a full day scouring the Chatuchak weekend market.
We passed on the popular tourist sites this time around as we'd already seen the cream of the crop on our first visit (http://www.ourtravelmenu.com/1/post/2013/10/hot-and-spicy.html). However, we just had to get back out on the Chao Phraya River once again. The orange flag boats are so cheap (under 50 cents U.S.) that we don't know how they can stay afloat.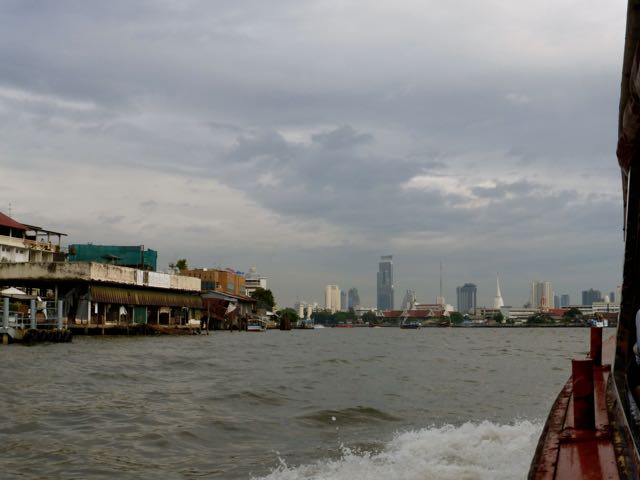 One of the treats that Thailand offers that is truly unique is Thai massage. It's hard to believe that our bodies are able to withstand the things that they do to us but we do feel better for it all in the end. We tried a few different spas and were pleased with each of them and still can't get over how inexpensive they are.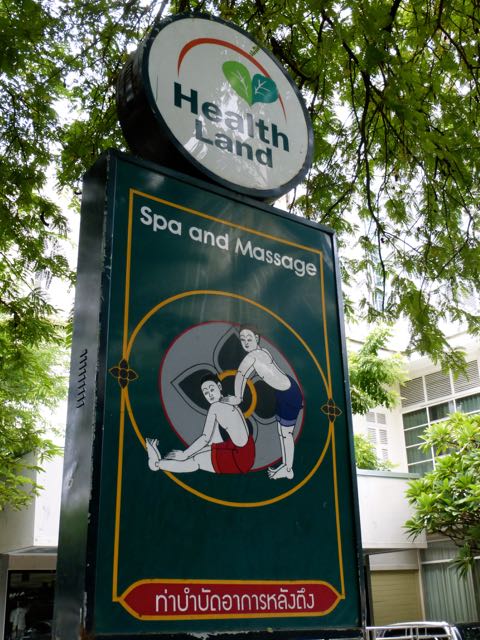 Accommodations:
We returned to the Eastin Grand Hotel Sathorn for an encore visit as we thoroughly enjoyed our first stay there. The hotel is directly connected to the BTS Sky Train via a sky bridge making it super convenient. The incredible breakfast buffet that's included in the room rate continued to amaze us. It remains the best spread that we've ever seen and makes us want to get up in the morning so that we don't miss out. Our room was comfortable. The a/c and Wi-Fi worked well. They also have a very nice fitness center and infinity pool that both offer impressive city views.
Food And Drink:
We fell in love with Thai food on our first visit and were thrilled to be able to return and indulge ourselves once again.
Transportation System:
We used budget airline JetStar to get us from Hanoi to Bangkok. Good thing it's a short flight as the seating was cramped. We used the fast and efficient airport rail link to get into the city in less than 20 minutes. From there, we hopped on the BTS Sky Train to take us to our hotel. The Sky Train is an elevated train line that we used frequently to get around the city. Fares are variable based upon the distance traveled. We purchased reusable cards that were easy to top up when our balance ran low. We were impressed at how the locals queue up in orderly fashion as they await the next train. We also used a few metered taxis and found them to be abundant and reasonably priced.
Shout Out:
We'd like to recognize the many nameless Thai massage therapists who are so good at what they do. We're grateful to them for the wonderful service that they've provided us.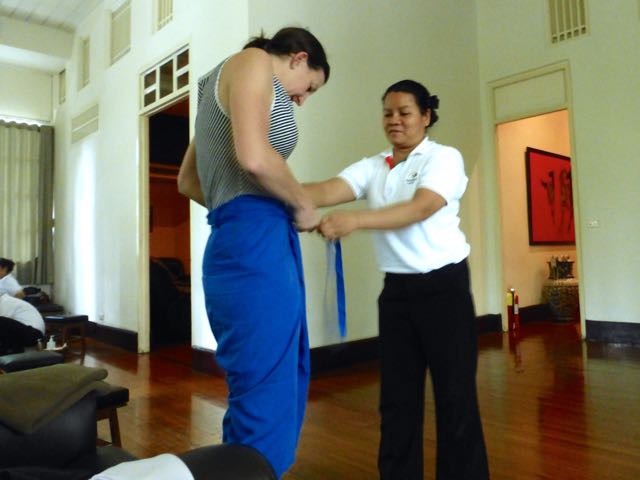 For Your Amusement:
We decided to have lunch at one of the stalls in the Chatuchak weekend market. Why would they use a roll of toilet paper instead of napkins? We should have seen it as a sign that the food wasn't going to be very good.
We love mochi but we've never found it before being sold by a street vendor. Of course, we just had to buy some.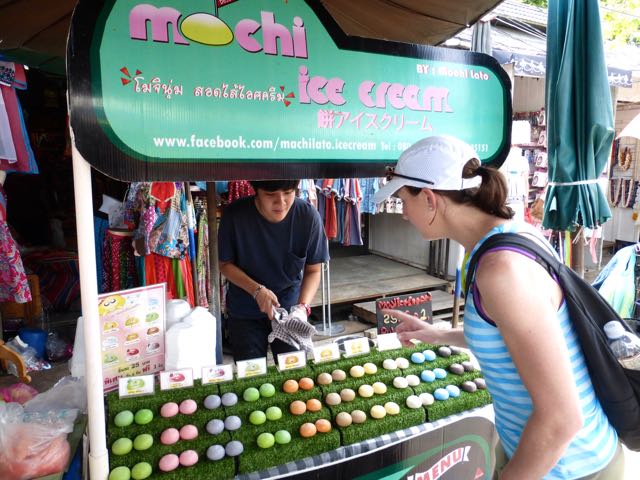 Highlights:
This is a first for us as Shopping was the highlight in that we don't normally do much shopping when we travel but that was our focus on this visit and we were pleased with the variety and selection of items offered that we just would never find at home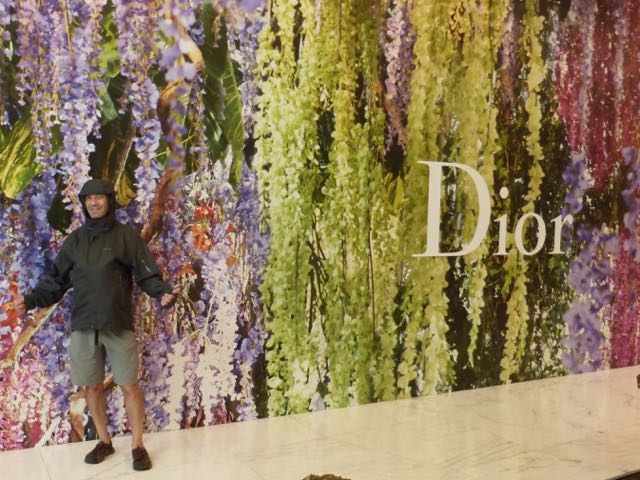 Next Up:
Unfortunately, we have to head back home and earn a living once again. However, we did discover on this trip that we could pull off a long weekend escape to Asia if we have just 5 days. That's got us talking and putting possible destinations on our menu for 2016.
Comments