03 Aug 2014
Location: Fort William, Bowmore, Oban and Glasgow, Scotland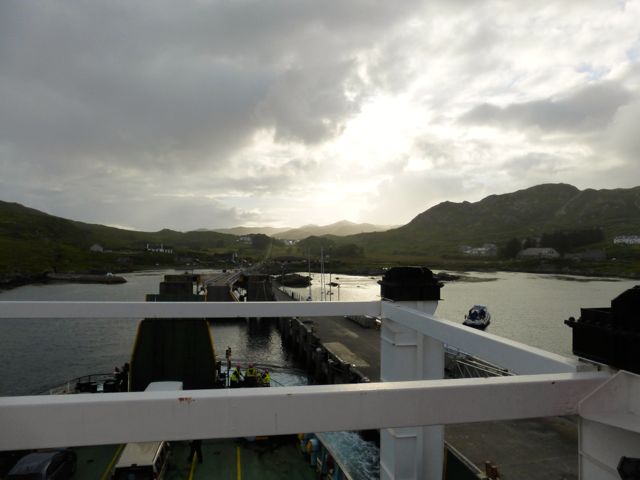 Introduction:
We explored the west coast of Scotland spending the majority of our time on the island of Islay. Aside from its abundant natural beauty, Islay is home to 8 whisky distilleries that are known for their distinct smoky flavors. It was a great place to chill out and wind down at the end of our nonstop journey. They say that all good things must come to an end and so our yearlong travel adventure has come to a wonderfully smoky conclusion.
Sights Visited:
We drove the full length of Loch Ness in search of the Loch Ness Monster but never did see Nessie.
The tranquil island of Islay was truly special. In some ways, it's like going back in time, as the few quaint villages are quite modest with minimal commercial signage.
Islay is home to world famous "Peated" whisky distilleries that have a distinctive "smoky" flavor and finish. Our favorite going in, Laphroaig, is what drew us here and their tour was entertaining. In the tasting room, the "Quarter Cask" was our preference. We also visited the Ardbeg, Bowmore, Kilchoman and Bruichladdich distilleries.
Islay served up some great coastal hiking through grazing pastures starting from Port Wemyss. The panoramic views were surreal.
Accommodations:
We spent 1 night at Mansefield House B&B in Fort William. The wifi was ok. There was no a/c or fan. The breakfast Beverly provided was quite nice.
We spent 4 nights at Lambeth Guest House in Bowmore on the island of Islay. It was very nice. There was no a/c as it wasn't necessary. We took advantage of the local leisure center's gym. The wifi was fair and ever-cheerful Margaret served up a fine breakfast each day.
We spent 1 night in Oban at Failte B&B. The wifi was fair. There was no a/c and no fan but it cooled down at night. We took advantage of the local leisure center's gym. The breakfast selection was very nice.
We spent the final night of our trip at the Hotel Indigo in Glasgow. This is a high-end IHG property. Thankfully, we were able to apply our free night certificate for any IHG property that came with the annual renewal of our IHG Rewards credit card. The a/c was perfect. The wifi was fair and they had an adequate gym.
Food And Drink:
We enjoyed several high quality seafood dishes along with some meat and potatoes. We were also pleasantly surprised to find good Thai food. We've been sampling Sticky Toffee Pudding desserts that are popular in the UK but none was worth mentioning until we dined at Cuan Mor in Oban where it was the best of the trip.
We made a point to try at least one whisky from each of the 8 distillers on Islay. We were especially fond of the Bruichladdich Laddie Ten and the Bowmore 17. Bruichladdich also distills "The Botanist" gin and it is, without a doubt, the best gin that we've ever tasted. We also enjoyed several Scottish ales with Innis & Dunn Oak Aged Original being our favorite.
Transportation System:
We extended our rental of the fuel-efficient Peugeot 208 Diesel from Avis for a 3rd week. We also took a comfortable 3.5-hour ferry ride from Oban to the island of Islay and then back again.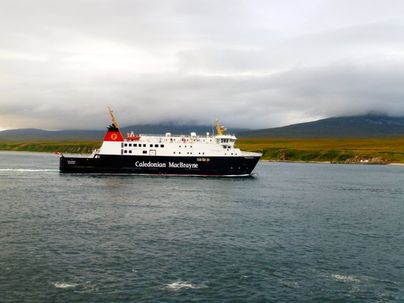 Shout Out:
We'd be negligent if we didn't recognize Google Maps for the invaluable tool that it is. We relied heavily on it throughout our trip and it came through time and time again. This technology is fantastic. Thanks Google!
For Your Amusement:
We had to question each other if we really wanted to attempt this hike.
Sheep rule the island of Islay. Look who's king of the hill.
Highlights: Hiking the great outdoors, good seafood and Islay's Malt Whisky trail.


Next Up:
We've been most fortunate to see so many of the places that we've dreamed of. Now, it's time to return home to the USA and seek gainful employment. We still intend to travel for pleasure as time permits and blog about our experiences along the way. We're also planning to write a book as a guide for couples to realize their own personal travel dreams. Stay tuned for more adventures.