07 Jun 2014
Location: Prague, Czech Republic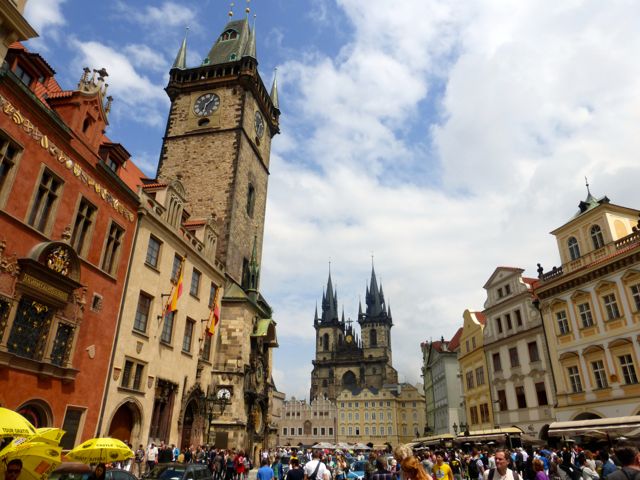 Introduction:
We've always been intrigued by the prospects of visiting Prague as we've heard nothing but good things about the city. However, it always seemed so distant and a bit intimidating. Now that we've made it there, we can only ask ourselves: What took so long? The more that we explored the city, the more enchanted we became. There's so much to see and do, that we only scratched the surface. We loved what we saw and enjoyed the sights, people, food and drink. It felt oh, so comfortable that the medieval city quickly entranced us. It's as if we were living inside a fairytale. We couldn't have picked a better place to celebrate our 4th wedding anniversary.
Sites Visited:
We arrived in Prague on the one and only day of the year when all of the churches are open to the public at night. It's called the Night of Churches. There are approximately 150 churches in Prague. It would have been near impossible to see them all. So, we just strolled around and sampled a few.
Prague is a large city with lots of areas to explore. We found that we could walk to all of the major sights that we wanted to see from our home base. The fine architecture and colorful buildings kept our eyes wandering as we walked about. The sights included a very impressive castle and grounds, numerous cathedrals, an ancient bridge, parks and grand plazas just to name a few. They even have a replica of the Eiffel Tower built in the late 1800's.
On Saturday mornings, there is a great Farmers Market along the river with all sorts of local food and drink. We couldn't resist the temptation to try a few things.
Accommodations:
We spent 3 nights in a very nice and spacious apartment at
Aparthotel City 5.
Our enthusiastic host, Kristina, showed us how to appreciate Prague and highlighted how we could walk to all of the major sights worth seeing. There was no A/C but it cooled down well enough at night. The wifi was poor.
Food And Drink:
We continued to enjoy the local Czech cuisine and beer. Meat and potatoes are quite popular and quite filling. But, we also found good diversity including a fine Italian restaurant named La Bottega Di Finestra. Eating out cost more than Brno but it was still quite reasonable for a major European city. Believe it or not, a restaurant caught our eye as we were passing by in the evening purely because it had a really nice ambiance. As we looked closer, we discovered that it was actually a Thai restaurant named "Noi". Can you guess where we returned to celebrate our anniversary the next night? Our only disappointment with the Prague food scene is that smoking is permitted in restaurants and quite a few patrons lit up. Our favorite Czech Beer was Staropramen. Coincidentally, the brewery was located directly behind our apartment.
There was so much going on in Prague that we had to choose between attending the Czech Beer Festival or the Prague Food Festival. We chose the latter, which was at the beautiful gardens of the Prague castle, and feasted on sumptuous food prepared by some of the city's finest chefs who were onsite preparing their specialties.    Our favorites were sausage with Czech beer and chocolate paired with wine and port.
Transportation System:
We drove to Prague from Brno and turned in our rental car. We then supplemented our walking with the local Metro & Bus system. We waited a little longer for trains than on most metro systems but it had the cleanest stations we've ever seen.
Shout Out:
We must thank our host, Kristina, at Aparthotel City 5 for casting a spell on us with her passion for her beautiful city. Thanks to her, our visit was magical. DĚKUJI Kristina!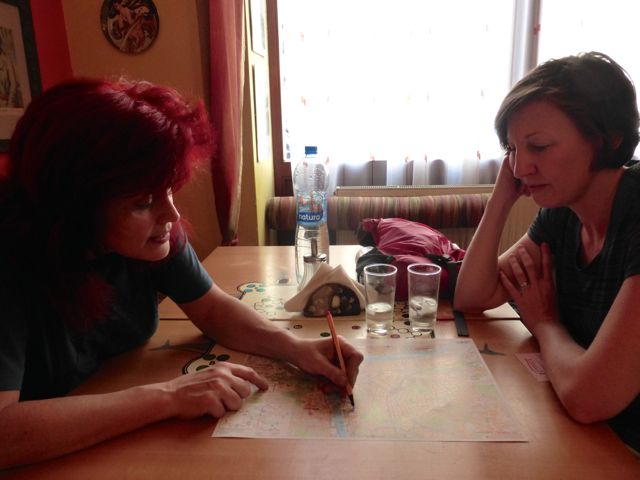 For Your Amusement:
How's a guy supposed to focus on his business in a place like this?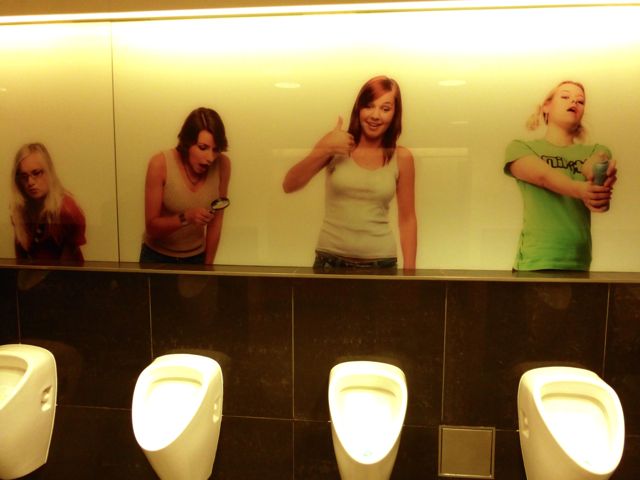 Highlights: Breathtaking views of this wonderful city and celebrating another year together.
Next Up: We return to France for a taste of Champagne and more.
Comments