26 Apr 2014
Location: Positano, Italy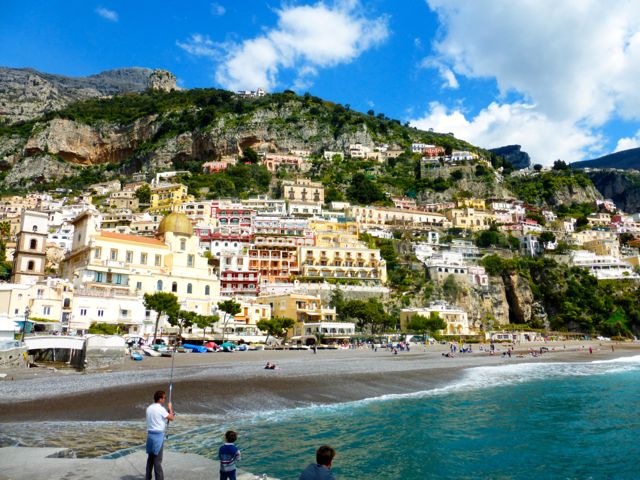 Introduction:
The road from Amalfi to Sorrento along the Mediterranean Sea is world renowned for its scenic beauty and quaint resort towns built on the steep cliff sides. We visited early in the season before the large crowds and traffic arrive. We stayed in Positano, which hangs on the cliffs between Amalfi and Sorrento. The Amalfi coast lived up to it's billing and it was easy to see why people fall in love with the area. It's charming and romantic and strikes us as a great honeymoon spot.
Sites Visited:
We got a quick intro to Amalfi as we strolled along the beach in between bus rides. We walked around Positano to visit the beaches and town center. We also hiked through the towns of Montepertuso and Nocelle on our way up to the "Path of the Gods" a trail that dates back to ancient times. The views along the hike were pretty spectacular.
Accommodations:
We enjoyed some traditional pizza and pasta just around the corner from where we stayed in Positano at Saraceno d'Oro. We also enjoyed a seafood dinner at Ristorante Mediterranea in the same neighborhood. We grabbed some above-average pizza in Amalfi while in between bus rides. Even though we stayed at a B&B, breakfast wasn't included in our rate so we found a small café that served up a nice dish of bacon and eggs. We're still being good for a while and just drinking sparkling water with dinner.
Transportation System:
We opted for a 3-hour train ride to get us to Salerno as we once again took advantage of Trenitalia's 2-for-1 Saturday special. We had planned to hop on a ferry for a 1-hour ride to Positano but when we got to the terminal, we learned that the seas were too rough to dock in Positano. So, we headed back to the train station and took a combination of buses that took us for a thrilling ride along the Amalfi coast and had us in Positano about 3 hours later.
Shout Out:
The Amalfi drive has numerous narrow hairpin turns and the fact that the road exists at all is quite the feat of engineering. We express our appreciation to the SITA bus drivers who adeptly navigate the tight twist and turns of the Amfalfi drive. We were especially impressed when 2 buses would meet on the road and one would often have to back up for quite a distance until the other could narrowly squeeze by.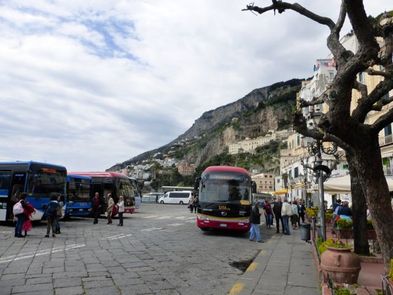 For Your Amusement:
It's been a while since we've seen a rainbow. We finally caught one on our way to dinner in Positano and then saw another one the next night on our way to dinner once again.
We didn't encounter any wild animals on our hike but we were surprised to find a few domestic ones along the cliff sides.
Highlights: 
The Amalfi Coast is stunning and hiking on the Trail of the Gods was pretty cool.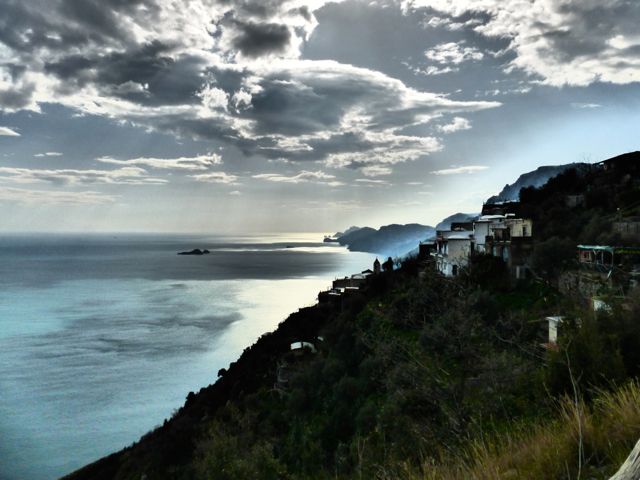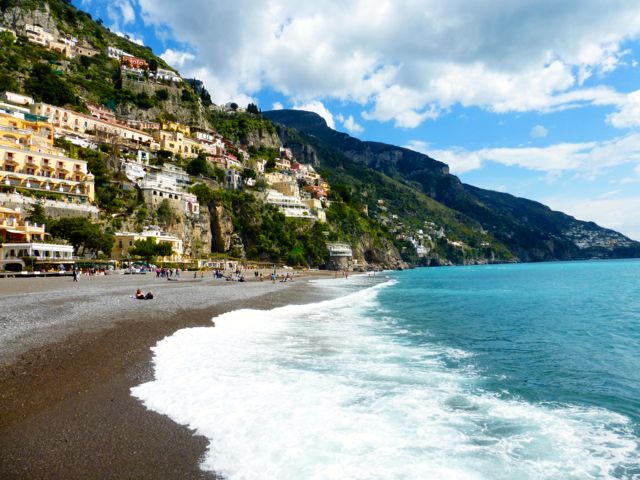 Next Up: We're off to the island of Sicily where there's another Italian wine region to explore.