12 Sep 2013
Location: Hong Kong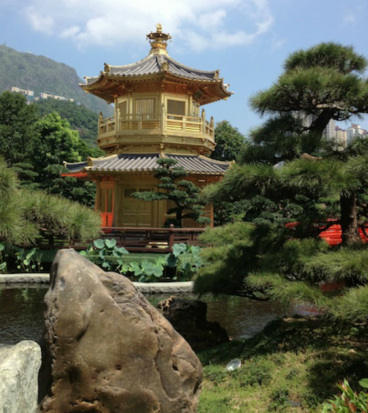 Introduction:
From the moment we set foot in our room in the Grand Hyatt we couldn't stop smiling.  Maybe it was the lavish oversized King Room, amazing fitness center, drinkable tap water and English-speaking people everywhere, but Hong Kong was such a nice oasis. We stayed in Tsim Sha Tsui, which we came to realize is the shopping mecca of Hong Kong.  You couldn't walk more than a few feet and run into a Rolex or Channel store.  If you want to buy a high-end watch, this is the place to do it as the choices seem endless. While we hadn't planned on shopping, there are numerous shops and beautiful malls and we decided to see if we could pick up a few things that we could use now that we've been living out of our backpacks for a week. Whenever we'd stop to look at a directory in one of the malls, an attendant would come up and offer us assistance. The service was incredible.
We picked up a walking tours guidebook at the airport and we were able to explore the cultural section of Hong Kong and find a very posh dining section called SoHo. Once again, we found the mass transportation system to be easy to use, fast and efficient. We used the subway and ferry systems multiple times and even took a taxi ride. Hong Kong and the surrounding area was much more pleasing to the eye than we'd expected. It has a tropical look and feel to it. We wished we'd had more time to explore it and would love to return again in the future.

Sights Visited:
Central & Western Hong Kong Walking Tour, Shopping, Shopping and more Shopping, Nan Lian Garden, Chi Lin Nunnery, Victoria Harbour & Hong Kong Skyline.

Accommodations: Grand Hyatt Hong Kong
Food and Drink:
For some reason, we loaded up on Italian Food while we were here having our first night's dinner at Osteria (very good) and some delicious pizza and beer at Wildfire (very good) for lunch the next day. We returned to SoHo the day after our walking tour for a mini-crawl at Nico's (good) and Sole Mio (ok).
Shout Out: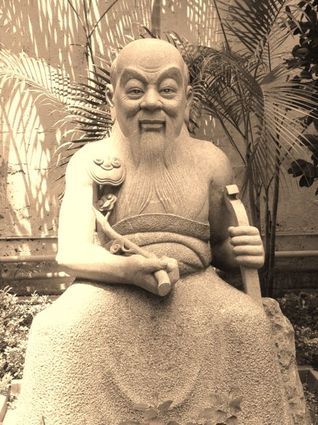 For Your Amusement:
Elizabeth's hiking shoes are a little snug. So, we decided to try to find a half size larger. We found several pairs to try on. However, Elizabeth's American-sized feet are a full size bigger than any of the available shoes.
Highlight(s): Chi Lin Nunnery, Shopping & Hong Kong Skyline

Next Up: Macau
Comments